Broad Spectrum ORANGE CBD Tincture
Regular price
$59.95 USD
Sale price
$59.95 USD
Unit price
per
Sale
Sold out
Our USDA Certified Organic Orange CBD Oil Tincture combines organic MCT oil, organic orange essential oil, and organic CBD extract—making it a clean and fast-acting formula. It can be taken by mouth day or night for a blissful hemp experience.
Melt away the stresses of the day

Find calm, rest, and a good night's sleep
"Best tasting" flavor and it's vegan!
Regain balance for overall wellness

30MG/SERVING - 900MG/BOTTLE

Manufactured in the USA
BeatU premium CBD oil tinctures are made entirely of USDA Certified Organic ingredients.
Ingredients

Product Ingredients

- Organic MCT
- Organic Lemon Essential Oil
- Organic Phytocannabinoid-Rich Hemp Extract
Shipping & Returns

Free delivery on orders over $75 or more.  Learn More

We carefully inspect each order before shipment.  Any order issues must be reported within 5 days of delivery, this includes any incorrect, missing, or damaged products.
Share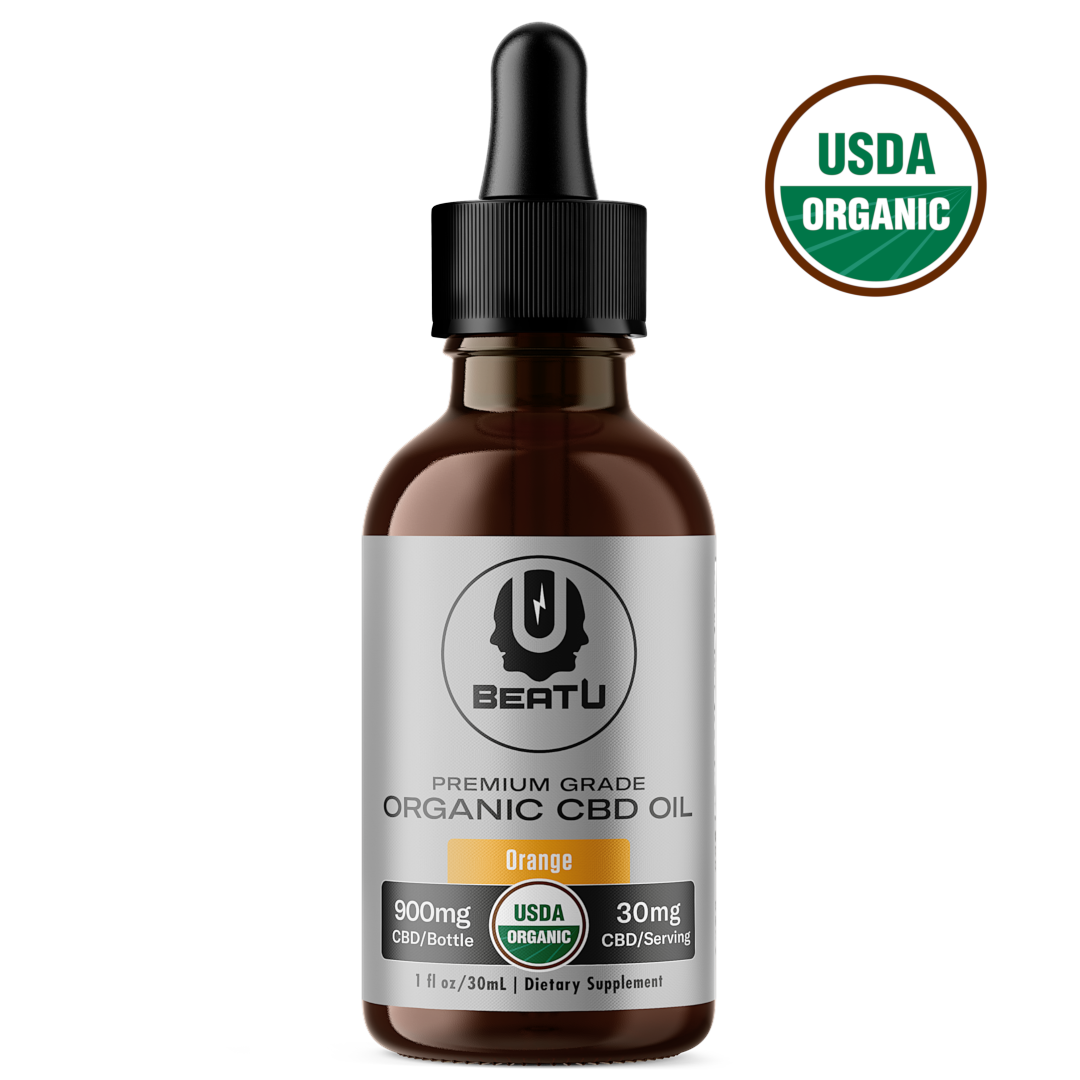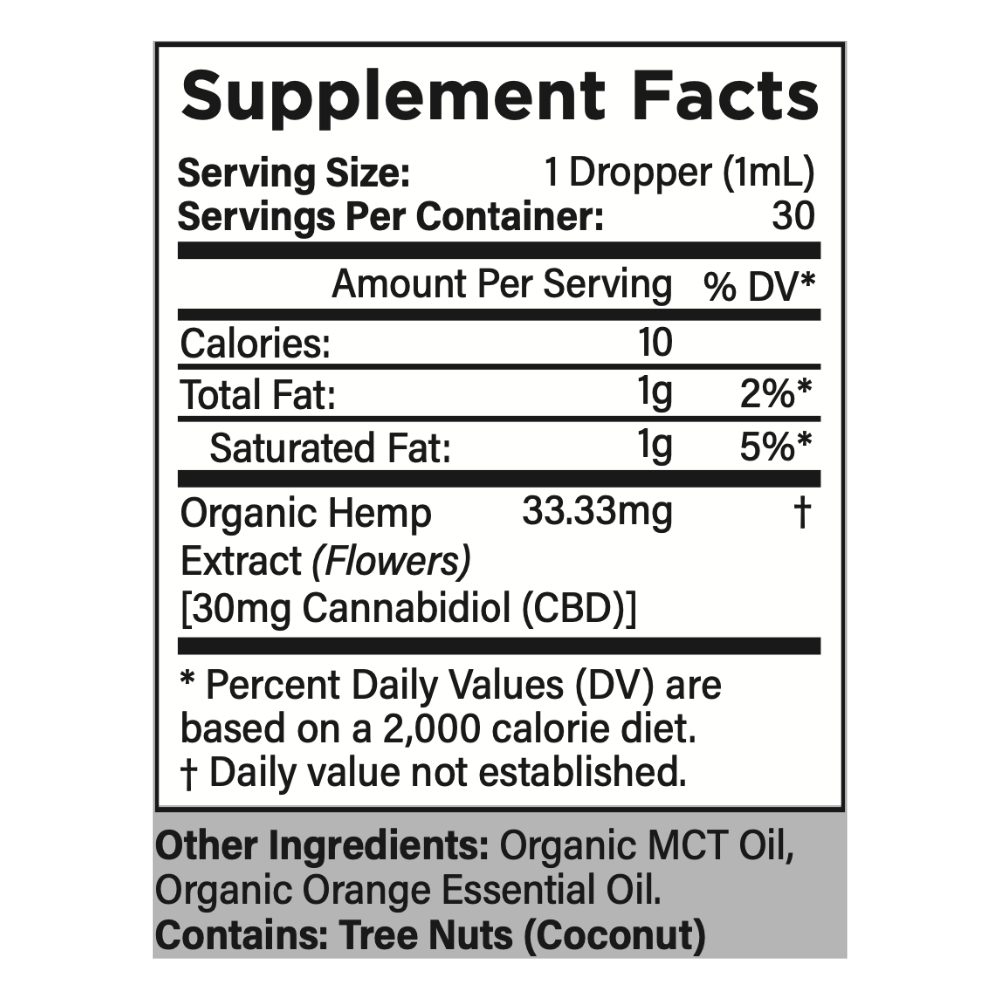 Frequently Asked Questions
What is a CBD tincture?

Our ancestors have used tinctures in medicine for centuries. A tincture combines extracts with a base for oral use, cooking, or baking. Most commonly, CBD companies infuse alcohol with CBD oil to make tinctures. BeatULife uses a less abrasive medium, such as organic extra virgin olive oil or organic medium-chain triglycerides (MCT) oil.
What is CBD tincture used for?

CBD tinctures are used to maintain a healthy lifestyle. Phytocannabinoids in hemp extract interact with cannabinoid receptors located throughout our bodies. This interaction supports homeostasis (balance) throughout the body. Millions of people use CBD oil to find balance in their sleep patterns, support post-workout recovery, and maintain focus, among other benefits!
Why use CBD Tinctures?

CBD tinctures are a fast-acting way to introduce hemp extract to your routine. Since they absorb quickly, CBD tinctures are ideal for sudden triggers, middle-of-the-night sleep support, and everyday discomfort.
Is there alcohol in the BeatULife's CBD Oil Tinctures?

There is no alcohol in our CBD oil tinctures, just the highest-quality oil blends.
What is the difference between CBD oil vs CBD oil tincture?

CBD oil is hemp extract—a viscous oil enriched with phytocannabinoids, terpenes, and other beneficial molecules. When you mix CBD with another carrier oil, such as MCT oil or extra virgin olive oil, it becomes a tincture.
How many servings are in a bottle?

Every bottle of BeatULife's organic CBD tinctures contains about 30 servings.
How to take CBD tincture?

Use the dropper to procure the extract. Take a dropperful in your mouth and swallow.
How to use CBD tincture?

Using CBD tinctures is a versatile way of infusing wellness into your everyday routine. They can be taken alone, or they're also excellent additions to baked goods, coffee, and salad dressings.
What's the difference between Full spectrum and Broad spectrum CBD tinctures?

In recent years, CBD products have taken the internet but also regional markets in the United States by storm. We have all seen the ads of CBD oil listing the myriad of positive effects of such products. Still, even though CBD could be beneficial for our health, it doesn't mean that it isn't easy to fall prey to tactics used by advertisers.
Will CBD tinctures get me high?

BeatULife's Premium Organic CBD tinctures are derived from hemp and should not elicit a psychoactive experience.
Are there any CBD tincture side effects?

There are no known side effects to using CBD tinctures. Taking too much CBD oil might cause some drowsiness. It's also suggested that those with liver conditions take smaller servings of CBD.
How much CBD tincture to take?

Everybody has different needs, tolerances, and preferences. We generally recommend one to two dropperful of CBD tincture per day. Take more as needed.
How long does CBD tincture take to work?

Feeling the effects of CBD tinctures is dependent on a person's metabolism, diet, and tolerance to CBD. CBD tinctures work faster than other forms of CBD (such as gummies or softgels) because some of the phytocannabinoids get absorbed in the mouth. Some people might feel effects instantaneously, while others may need to wait anywhere from 15 minutes to an hour.
How long do you feel the effects of CBD tincture?

Since CBD tinctures are absorbed quicker, we metabolize the phytocannabinoids faster. While you can feel the benefits of most CBD products for up to eight hours, the benefits of CBD tinctures tend to last between four and six hours.
Where to store CBD tinctures and How long does CBD tincture at last?

Store your CBD tincture in a dry area with little sunlight. If you follow proper storage methods, a CBD tincture can last about 18 months.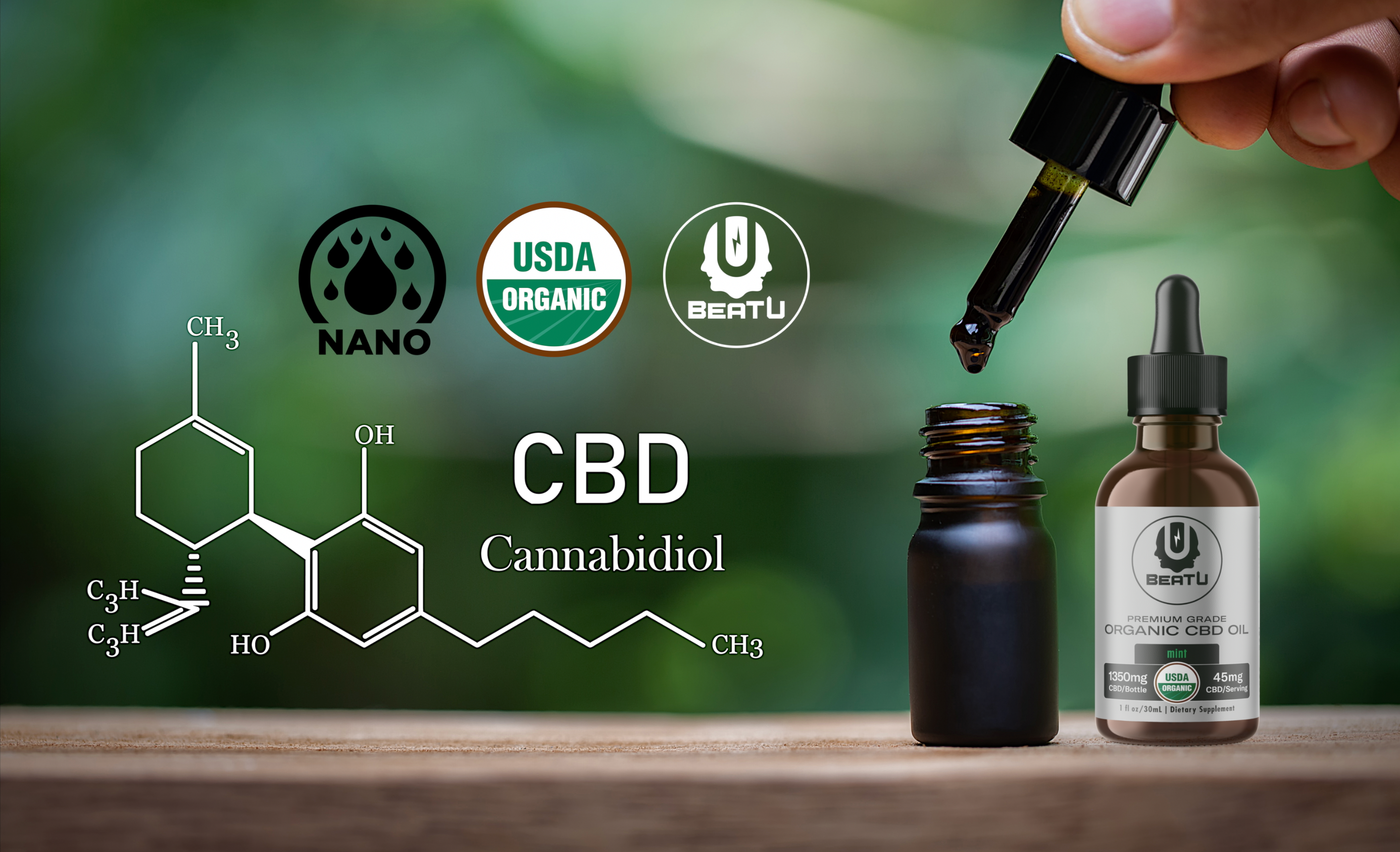 Get 35 % Off
Use Code WELCOME35 to get the 35% off on your First Time Order Only. Hurry now use the code before it expires!